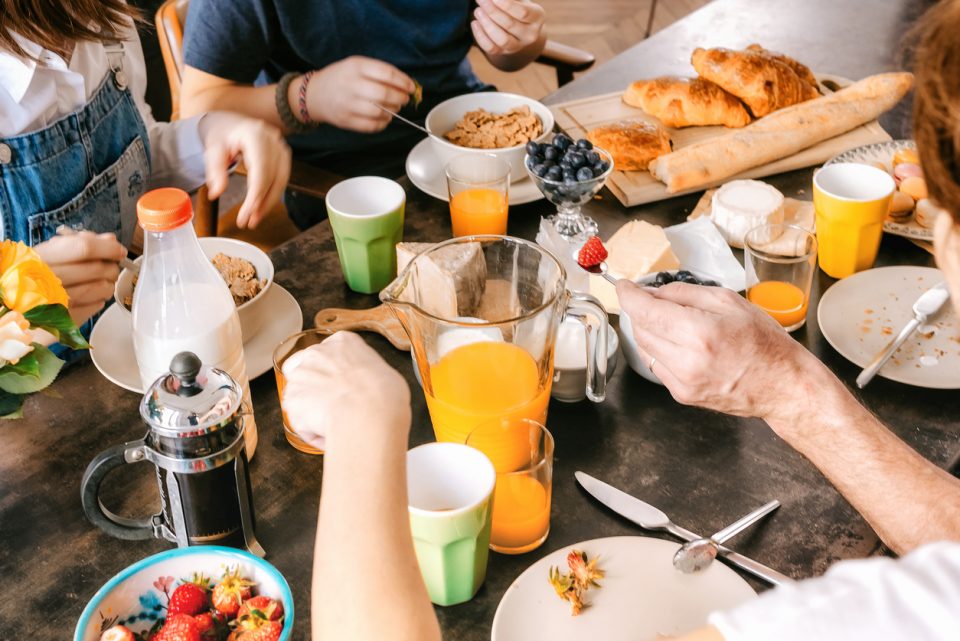 If you want to get treated like royalty while surrounded by beautiful nature, and who doesn't, visit the Shiloh Morning Inn in Ardmore, Oklahoma. You may feel like you need a few days, or weeks, away from your daily responsibilities, and with everything this inn offers, it is the perfect escape.

Sitting on 73 acres, you can choose between guestrooms and cottages. You'll also get a key to the front door of the Humphrey Home so that you can come and go as you please. For ultimate pampering, relax on the massive front porch in a rocking chair while sipping on a hot cup of coffee in the morning or watching the sunset.
Plenty to Do and See
The library has a selection of books, games, and movies, along with playing cards. Or for a leisurely stroll, walk around the property on the well-maintained trails. If you need a break, relax on a park bench or sneak in an afternoon nap in a hammock. You can also spend time in the main living room to challenge someone to a game of backgammon or just sit quietly in front of a roaring fire with a good book.
Do you have a sweet tooth? If so, you can snack on almost anything that you want, regardless of the time of day or night, by reaching into the bottomless cookie jar in the Humphrey House. And you never have to worry about getting caught. As an isolated and adult-only property, you can get away from the sound of kids, sirens, and other distracting noises.
Dining Options
You'll even love the dining experience at the Shiloh Morning Inn. For breakfast, you get a three-course meal that starts at 8:30 a.m. and lasts until 9:30 a.m. As for dinner, you have two options, both delicious and delivered to your guest suite or cottage.
The first dinner gets delivered to your private quarters every evening except Tuesdays, Wednesdays, and Thursdays at your preferred time between 6 and 8 p.m. Along with a fresh garden salad with the inn's famous house vinaigrette dressing, you can select an entrée of either chicken tarragon, pork tenderloin, Cornish game hen, pecan-crusted tilapia, or beef sirloin. The meal also comes with a vegetable, freshly baked bread, ice tea or a carafe of wine, and homemade dessert, all without lifting a finger.
The second dinner option includes one pound of jumbo shrimp with cocktail sauce; a variety of cheeses, crackers, and fruit; and a loaf of freshly baked bread. Just like the first dinner, this one gets served to your suite or cottage. Just because the inn offers you a choice of two fantastic dinners does not mean you have to stay on the property. You can always drive into Ardmore, where you will find an assortment of restaurants.
Outdoor Adventures
For a fun and relaxing activity, take a pair of supplied binoculars, and as you walk around the property, you will probably see roadrunners, deer, wild turkey, and various other wildlife. If you like fishing, the property has a catch-and-release pond, filled with carp, trout, and other fish.
Other activities include shopping, golfing, museums, visual and performing arts, and day spas. To make the most out of your time away from home, consider a trip to the Lake Murray State Park, where you can horseback ride, fish, enjoy water sports, go ATV riding, play tennis, hike, and boat. If you're still in the mood for more exploring, head to the Chickasaw National Recreation Area and Turner Falls, and the Arbuckle Mountains.
Treat Yourself to a Vehicle You Can Trust
Are you looking for a safe and reliable vehicle? If so, call or stop by to see us at Toyota of Ardmore in Ardmore, Oklahoma. We have an impressive inventory of new, used, and certified pre-owned vehicles; in-house financing; and on-site service.