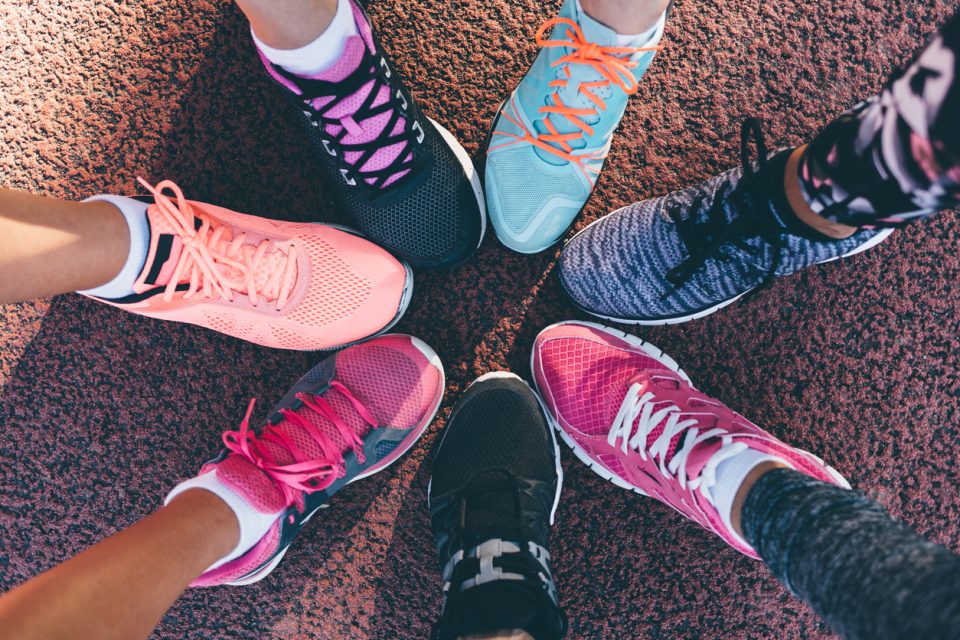 Those who enjoy running, or even walking quickly, have a lot of events to look forward to in Ardmore, Oklahoma. Between the XTO Kid's Fun Run, the Color Me Crazy 6 5k and Fun Run, and the Valero Fast Half, it's time to start training. There are opportunities for everyone in the family to put on their running shoes.

XTO Kid's Fun Run
The XTO Kid's Fun Run will be on Sunday, March 25, starting at 7:30 a.m. and going until 1:30 p.m. This event is hosted by A2A Race for Mercy and XTO Energy. The goal is to show kids the benefits of running and physical fitness so they can create a healthy lifestyle that is maintainable. Use this as a chance to encourage your kids to enjoy running.
The Valero Fast Half
The same day as the XTO Kid's Fun Run, Sunday, March 25, A2A Race for Mercy is also hosting the Valero Fast Half. The race starts at 7:30 a.m. and goes until 1:30 p.m. The name says exactly what your expectations for this race should be. The race is mostly straight and mostly downhill, making it likely that you'll get your personal best. The race starts in the Arbuckle Mountains at the Carter/Murray county line and goes downhill through the foothills. Then, it follows a 9-mile straightaway right into Ardmore. The first 8.5 miles include a 531-foot drop in elevation. The race finishes up at Noble Stadium, where you will hear music and cheering.
You might also like: Pick Up a New Book at Stranger Than Fiction Books Plus
Color Me Crazy 6 – 5K & Fun Run
Color Me Crazy 6 will be on Saturday, March 31, so the following week. The run begins at 9 a.m. and lasts two hours. It will be in Ardmore Regional Park, and registration is already open. If you plan to run alone, it costs $20 to participate in the 1-mile fun run or $30 to participate in the 5k. There is also team pricing for the 5k, with groups of five to nine people paying just $22 per person and even lower rates for larger groups. The best deal is for groups of over 60 people, who pay just $10 each. The deadline for early registration or team registration is March 15, but you can take advantage of late registration until March 27.
Find the ideal vehicle to take you to your run of choice in Ardmore, Oklahoma, when you visit Toyota of Ardmore.