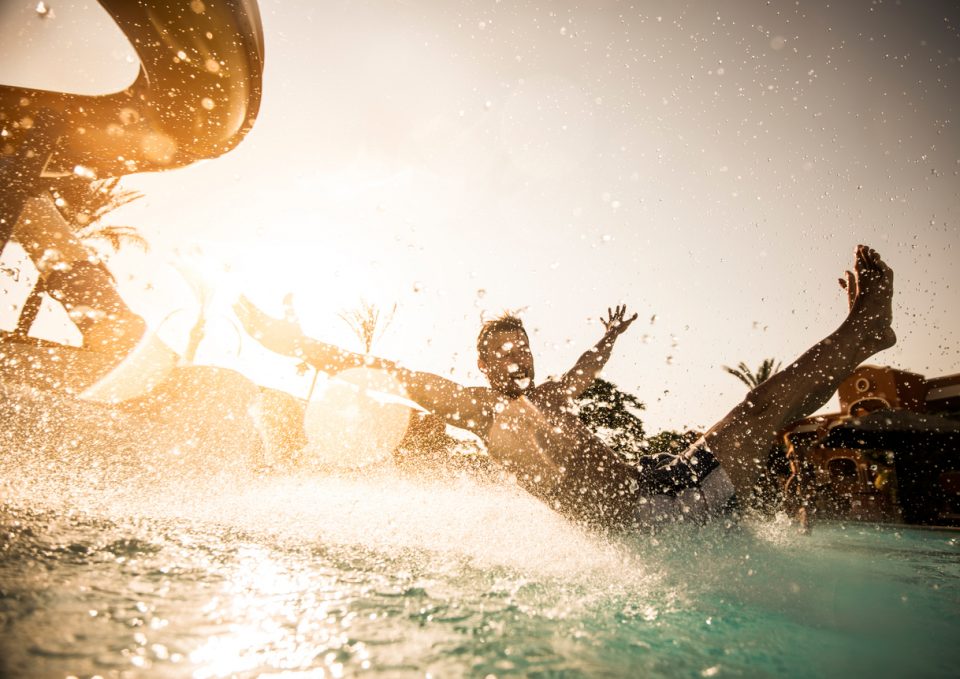 It may only be May, but the temperatures in the Ardmore area are already beginning to rise. And you know what that means: more time trying to find a way to cool off. At first, the heat can seem comfortable and nice. But after a while, it can start to wear on you. You might find yourself spending hours inside, unsure of what to do next. But just because the weather is getting warmer doesn't mean you have to fall victim to a boring summer spent in front of the air conditioning vent. If you're looking for a great way to catch a break from the summer heat, take a trip to the Ardmore Community Water Park. This water park used to be an old swimming pool, but it has recently been transformed into one of the coolest spots around town, and it's perfect for those hot spring and summer days. Check it out.

When's It Open?
As soon as you hear about a water park, you may be reaching to grab your swimsuit and goggles. But not so fast! First, you have to find out when it's open. Luckily, you can go any day during the summer to beat the heat. On Monday, Wednesday, Thursday, Friday, and Saturday, the hours are from 12:30 p.m. to 6 p.m. Want to splash around a bit later? Make sure to come out on a Tuesday. That's when you'll get to stay until 7 p.m. Then, if you decide to go on a Sunday, you should know that the hours are from 2 p.m. to 6 p.m. Plan your trip accordingly.
You might also like: Go Antique Shopping At Ardmore Emporium Antiques
Water Slides and More
Sure, swimming can be a lot of fun, but the water is even more exciting when there are all kinds of amenities. That's just what you'll get at this community water park. There are slides for the big kids and little kids alike as well as plenty of places to swim and splash around. Whether you want to bring your younger children to hang out at the shallow end of the pool or you're going with a group of fellow adults, you are sure to have some amazing fun in the sun when you check this place out.
Need a way to get to the Ardmore Community Water Park? That's no problem when you come by a vehicle from us here at Toyota of Ardmore in Ardmore, Oklahoma. We have everything you need to get around town quickly and easily.