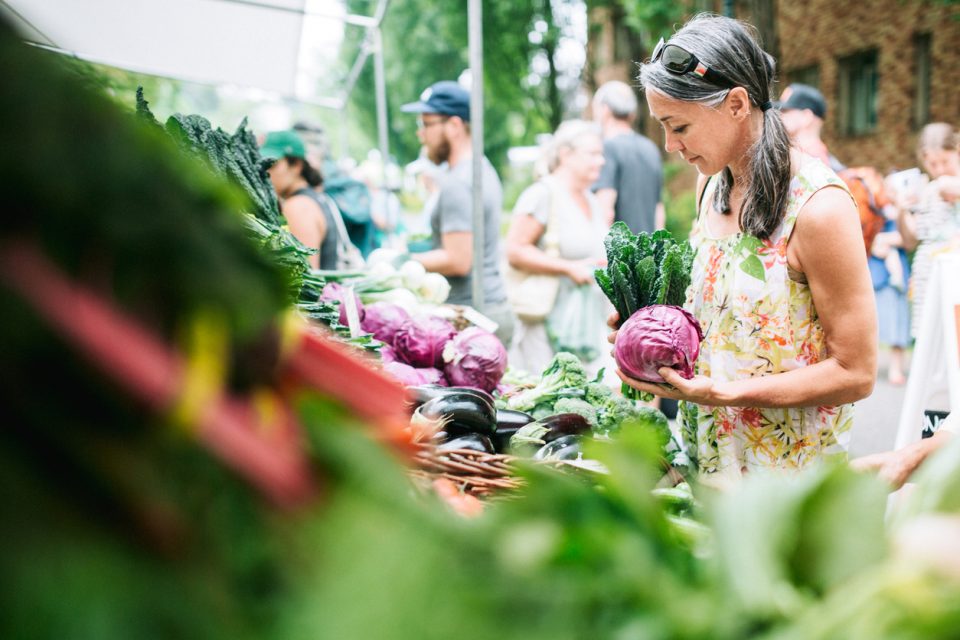 Eating is one of the most important things you do on a daily basis, and it's what keeps you healthy. Therefore, eating unhealthy food regularly can cause you some serious issues that you want to avoid. However, it's so easy to just pick up something to eat because it's fast and convenient instead of cooking it yourself. But with a little bit of effort and inspiration, eating healthy food at home can be way easier than you might expect. That's especially true when you start with the best and freshest ingredients, which you can easily find if you decide to shop at the Ardmore Market Place on Broadway. This is your ideal seasonal market for fruits and vegetables, eggs, meat, and so much more. Check out what you can find when you pay this place a visit. It's open from April to November every year on Wednesdays and Saturdays from 7:30 a.m. to noon.

Fruits and Vegetables
When you think of going to a local farmers' market, you probably think about buying plenty of fruits and vegetables, and you'll certainly find plenty of them when you go to the Ardmore Market Place on Broadway. You'll want to buy plenty of these. In fact, they should make up the largest portion of your meals. When you eat lots of fresh fruits and vegetables, you'll feel better, have more energy, and lead an overall healthier life.
Meat and Eggs
You may not realize that you can get other staples like meat and eggs at your local market, but you can when you go to the Ardmore Market Place on Broadway. And when you do, you can bet they are going to be high-quality products that taste great and make you feel even better.
You might also like: Get Some Fresh Air And Check Out These Trails At Lake Murray
Fresh-Cut Flowers
Sometimes, you just need a little something to brighten up your home. Picking up a bundle of fresh-cut flowers is a great way to do just that. But the flowers you'll find at the market aren't like the ones you'd see at your local chain grocery store. These are as fresh as can be, and you'll love the arrangements they're in. If you're looking for a fun way to treat yourself, you should definitely pick up some flowers.
Are you ready to head to the market? But first, you need to figure out how you're going to get there – and get all your delicious food back home. If you're still looking for a car, come on out to Toyota of Ardmore in Ardmore, Oklahoma, today.