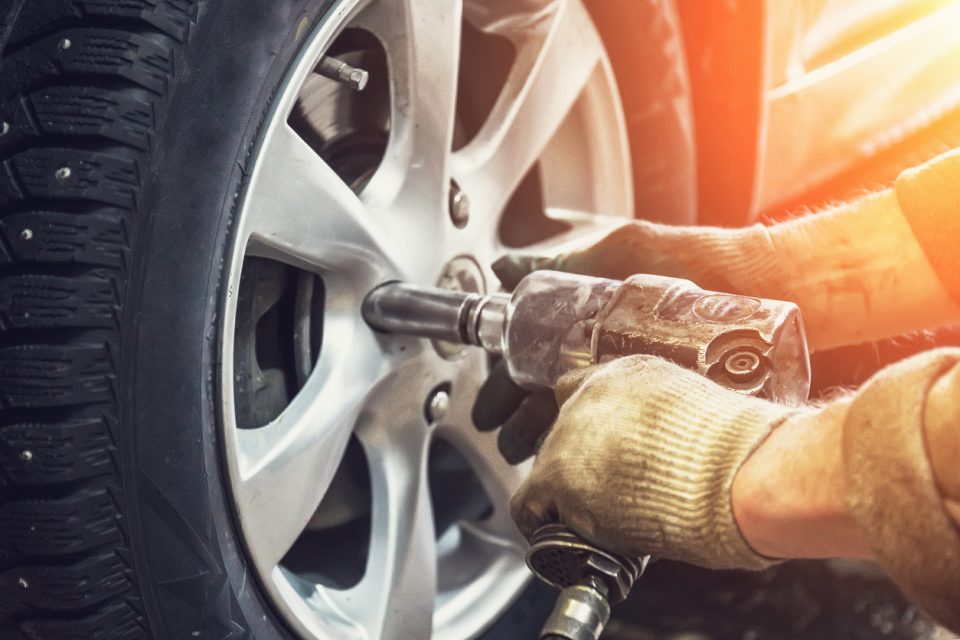 Your vehicle has a lot of moving parts, and sooner or later, they'll need some maintenance. Your tires are continuously turning, and all that use across streets and highways requires careful drivers to keep an eye out for wear and tear. When you think it's time to pick up some new tires on your vehicle, you can trust a
Toyota Dealership
to provide the best value possible.
Do You Need New Tires?
Your vehicle only has four points of contact with the ground, so it's important to make sure they're all in safe working condition. While it may not always be as obvious as a loud hissing leak or nail, you can look for warning signs that it's time to update. Take some time to search for bald spots, bulges, and cracks. You can also use the "penny test" to see if the tread is worn out. Just stick a penny head-first into the tire's grooves, and if you can see Abe Lincoln's entire head, then the tread is past its prime. Of course, a professional can tell you more about your tires with a thorough inspection, so if you're at all concerned about your tires, err on the side of caution and bring your vehicle into our
service
center.
The Toyota Dealer Advantage
When you trust your tires to a Toyota Dealer like
Toyota of Ardmore
, you can expect optimal service and parts straight from the source. Our service experts can find the right tires for your particular model with access to all the major brands, and you can also receive road hazard coverage on eligible tires. Toyota also offers a price match guarantee if you go comparison shopping. When you bring your vehicle in for new tires, they will be installed by factory-trained technicians.
You might also like:
Explore What The Nature Center At Lake Murray Has To Offer
Toyota of Ardmore
Drivers from Ardmore know that they can rely on Toyota of Ardmore for all of their automotive needs, from buying a new vehicle to timely repair and service. We pride ourselves on superior customer service, and our knowledgeable and friendly staff specializes in helping Oklahoma drivers make their dreams come true. Whether you're looking for a new vehicle or you need service for your existing ride, we welcome you to
come visit us at our dealership
. In addition to our expansive selection, we promise some of the best values in all of Oklahoma. Drivers can expect low prices, budget-friendly finance rates, and fiercely competitive leasing options when they choose Toyota of Ardmore. You can avoid hidden fees, pushy upselling, and all kinds of car-shopping stress and when you visit us. When you talk with our team members, you'll quickly realize that it's our people that set us apart from other car dealerships. Our staff makes every effort to engage with the Ardmore community because it's our community as well. No matter how many cars we sell or tires we rotate, we know that our team is what makes us Ardmore's standout dealership. When you're ready to update your tires, get the oil changed, or even drive home in something new, we invite you to come visit us. We look forward to seeing you soon.