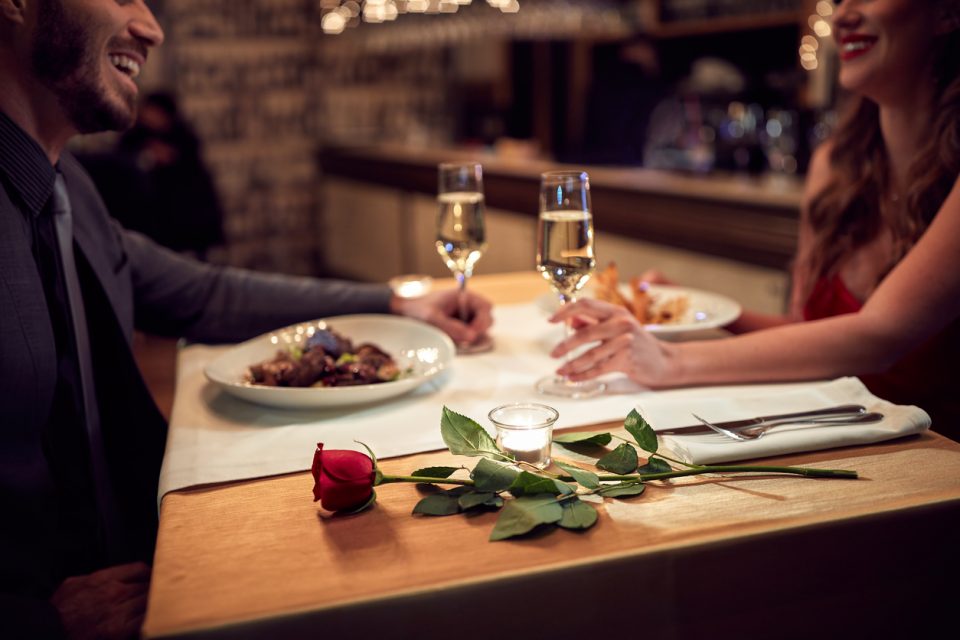 Valentine's Day is supposed to be romantic, but it can end up being stressful. You have to plan everything perfectly or you run the risk of disappointing your date. Make it easier on yourself this year by taking that special someone to Café Alley in Ardmore. Café Alley is the perfect spot for date night, so your Valentine is sure to have a great time.

Hold up a second. You've never been here? You need to get the details, so you'll be ready to impress that special someone. Then, you can pull out all the stops on Valentine's Day.
Comfortable but Upscale
Café Alley has an upscale atmosphere without feeling stuffy, so you and your date can have fun while still feeling elegant. The lighting is low and romantic and the black-and-white photos along the walls are classy and fun. The staff also has an upscale vibe. Your waiter or waitress will be extremely attentive and make sure you don't want for anything.
So Many Choices
Café Alley has a ton of choices, so your date will be able to enjoy the perfect meal. The London broil is one of the standout items. It is so tender that it will practically melt in your mouth. The smoked chicken is also popular here. It's so flavorful and juicy.
Oh, and get the sweet potato fries with marshmallow sauce. Where else can you get a dish like that? It's unique and tasty and will take the meal to the next level. Just make sure you both get the dish, or you might end up fighting over the last one.
Now, don't eat too much, or you won't have room for dessert, and that would be a real shame. The desserts are homemade and the best in Ardmore. You have tons of choices, but the carrot cake stands out. It is the best you'll ever eat. That's true, even if you have a family recipe that your grandma and mom make. It's seriously that good.
You can pick the perfect restaurant, but if you pick your date up in an outdated vehicle, he or she will be less than impressed. Get some new wheels from Toyota of Ardmore in Ardmore, Oklahoma, and pick your date up in style. Then, you will make quite an impression on Valentine's Day.