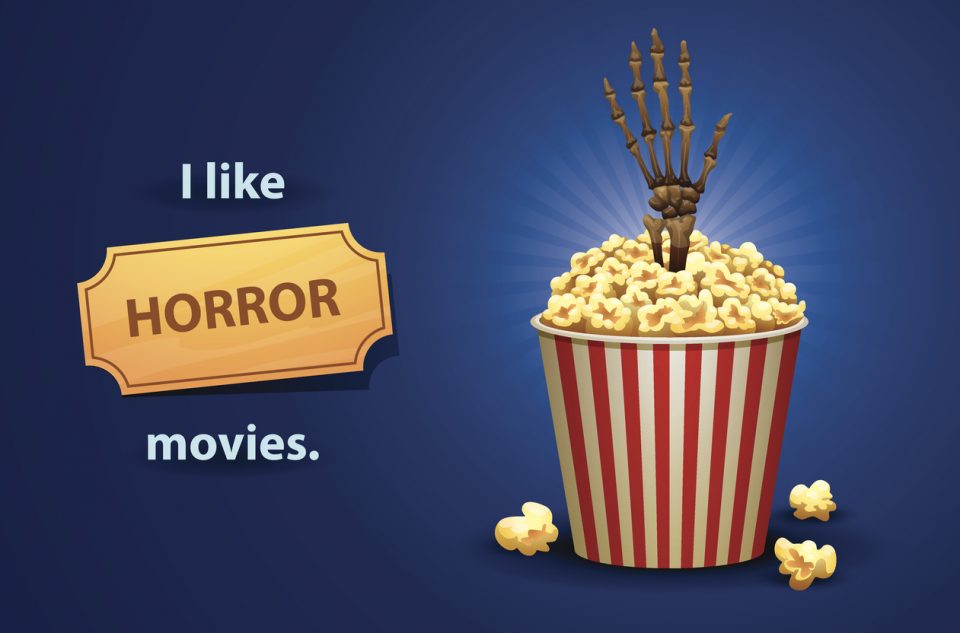 Horror movies evoke various emotions, such as fear, excitement, and anxiousness. Now, if you are a lover of horror films, then these feelings give you an adrenaline rush. Sitting there knowing that something is going to happen, (but not exactly what) keeps you on the edge of your seat. Some movies that are said to be "the greatest horror movies of all time" are listed below. How did watching these films make you feel?

The Exorcist
The Exorcist was directed by William Friedkin in 1973. It is known to be a film that evoked immense fear for anyone who dared to watch it. This movie consists of a girl who has been possessed, and a priest does all he can to help keep the actress mother safe. Can you watch it without covering your eyes?
Psycho
Directed by Alfred Hitchcock in 1960, Hitchcock brought much suspense to this movie about a mother and her son in a creepy side of the road motel. Of course, Psycho comes with a classic Hitchcock twist at the end that. While it may be well known today, it initially left audiences shocked!
The Shining
This horror movie is based off the book written by Stephen King, and was directed by Stanley Kubrick in 1980. A family of three stays in the "Overlook Hotel" when the father is struggling to write. While staying there, he slowly becomes possessed by an evil presence. Even if you have never seen The Shining, you have likely heard references to it, as some very famous quotes have emerged from the film.
Alien
Alien was directed by Ridley Scott in 1979. This film takes place in space, where a mysterious creature is discovered and begins to attack. Alien went on to become a major movie franchise with many sequels, but nothing compares to the original 1979 movie.
Rosemary's Baby
Directed by Roman Polanski in 1968, Rosemary's Baby is said to possibly be "the best horror film ever made". The plot is centered around a husband and his pregnant wife. How far will this husband go to help his struggling acting career?
Frankenstein
Directed by James Whale in 1931, Frankenstein tells the story of a mad scientist who creates life out of death. Unfortunately, Doctor Frankenstein cannot control his creation, and that is when everything starts to go horribly wrong!
Invasion of the Body Snatchers
Directed by Don Siegel in 1956, this movie deals with psychiatry. During the progression of Invasion of the Body Snatchers, patients are discovered to have the same exact stories. From this knowledge, the psychiatrists become intrigued and dive deeper to uncover the hidden truth.
The Cabin in the Woods
Directed by Drew Goddard in 2012, The Cabin in the Woods is a horror movie that follows a group of young friends. They go into the woods and one by one they start to realize that maybe they should have stayed home and studied!
Other Scream-worthy Horror Movies
Some other great horror films are the following: The Silence of the Lambs, The Evil Dead, Carrie, Carnival of Souls, Halloween, A Nightmare on Elm Street, Shaun of the Dead, Zombieland, and Paranormal Activity. Everyone expects something different out of their horror movie experience. However, the films on this list have each been rated as top picks across the nation. Watch one of these horror films during your next movie night. Don't be afraid to turn out the lights!
Once you have watched these films, be sure to check out what's currently playing in theaters. Head to Toyota of Ardmore to find the perfect car to get you to all of your upcoming movie nights. Whether you are looking to see something scary, funny or romantic, a vehicle from our dealership can get you there.