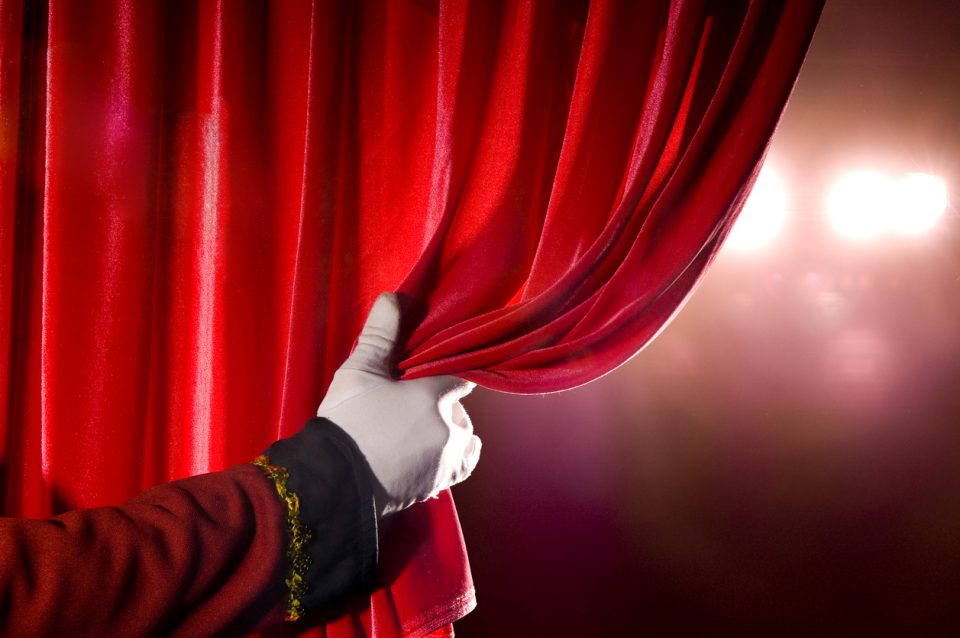 "A Dark and Stormy Night at the Buttermilk Hotel" is one of a series of tales about life in Buttermilk, Oklahoma and will be performed starting April 25-28th. There are six pretty crazy characters in this entertaining production taking place during Oklahoma's springtime thunderstorm and tornado season. You can't even imagine the night that the two small-time crooks in a stolen hearse, two deceitfully pretty young women, a mob hitman, and a deputy sheriff have as they all gather in this old historic lodge on a dark and stormy night. Life gets pretty stressful for them but also hilarious!

The original Ardmore Little Theatre came into existence around 1928 and was then interrupted by World War II. The drama group associated with the icon started meeting at other places until around 1970 when the Goddard Arts Center was completed and the Ardmore Little Theatre became the anchor tenant. There have been more than 300 performances on this stage and orchestra, crew and different talent that perform are usually spectacular.
Tickets for this performance are $12-15 for adults and $8 for students. Evening shows start at 7:00 PM and matinees are at 2:30 PM. For tickets or more information, call (580) 223-6387 or visit www.ardmorelittletheatre.com.
You might also like: Ardmore Gyms – Find A New Workout Routine
While In the Area
While you are in town, check out Toyota of Ardmore offering drivers reliable new and used cars with advanced technology and the kind of gas efficiency for every budget. We always have some monthly deals or rebates on your favorite SUV or vehicle you could start driving today. The 2019 Camry is smokin hot with unbelievable features so check it out! We make the buying process simple and straightforward while offering the most comprehensive auto financing packages to our customers.
Our dealership is located on 402 Holiday Drive, Ardmore, Oklahoma 73401. We serve drivers living in Ardmore, Durant, Oklahoma City, Denton, Ada, Gainesville, and the surrounding areas. Contact us at www.toyotaofardmore.com or give us a call at (888) 892-1878. Come take a test drive and meet some of our awesome sales associates. We are open from 8:00 AM – 8:00 PM and can't wait to meet you!