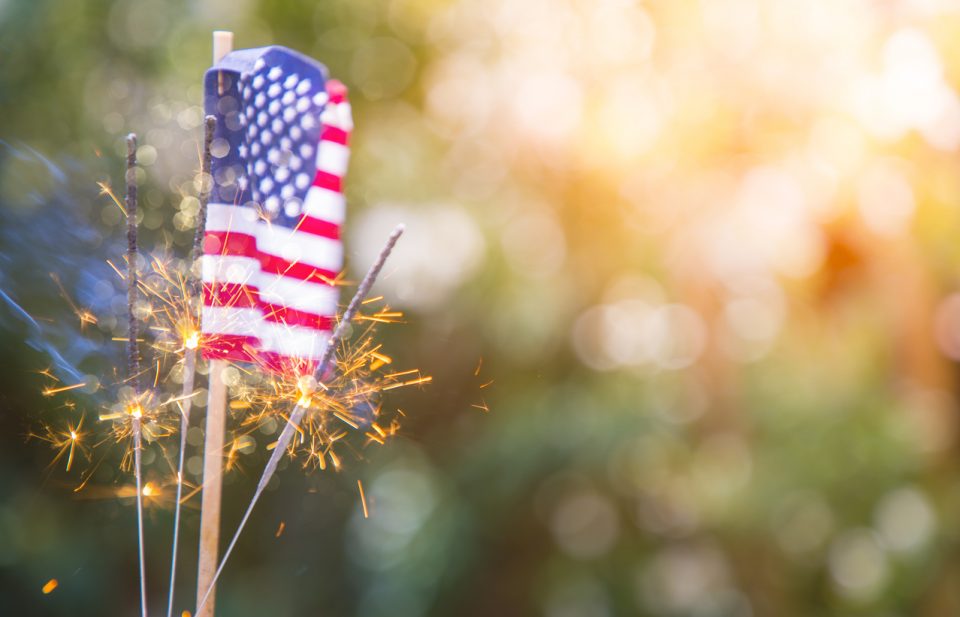 It's almost time for the most patriotic holiday in the country. What are you going to do for it? Are you going to hang out at home and watch fireworks on TV, or you going to get out and attend a fun Fourth of July event in Ardmore?

Good choice! You will love hanging out with other Ardmore residents at one of the Fourth of July events. Stop by both if you have time during the holiday.
Fourth of July Barbecue Buffet
Nothing says "Fourth of July celebration" quite like barbecue, and the Lake Murray Lodge is going to deliver for the Fourth of July. The lodge's new waterfront restaurant is going to have a barbecue buffet for people to eat on the holiday. Load up on all your Fourth of July favorites while enjoying waterfront views.
Oh, if you aren't a buffet type person, no worries. The restaurant will also be serving a prime rib dinner, but you will need to make reservations. Expect there to be a big turnout, so reserve your spot early. Otherwise, you might have to eat at home on the Fourth of July. That's no way to spend the holiday.
You might also like: Sunscreen Or Sunblock: Which One To Use This Summer
Watch the Fireworks
The Ardmore Tourism Authority is putting on its annual fireworks show at Lake Ardmore State Park. Bring a lawn chair or blanket so you'll be comfortable while watching the show. Then, watch the colors erupt over Lake Murray. This free celebration is always a fun time, and it seems to draw in more people every year. Get there early enough to find a spot.
It's going to be an exciting Fourth of July in Ardmore. In fact, it's going to be so exciting that you're probably afraid you'll miss out. That's just what will happen if you have car trouble on the big day. Avoid that problem by getting some new wheels from Toyota of Ardmore in Ardmore, Oklahoma. Toyotas are reliable and fun to drive, so you'll be sure to get to the celebrations without any trouble, and you'll have a good time in the process. You'll even have a good time buying your new ride, thanks to the level of service we provide. Stop by and see what we have to offer. We're certain you'll be impressed.