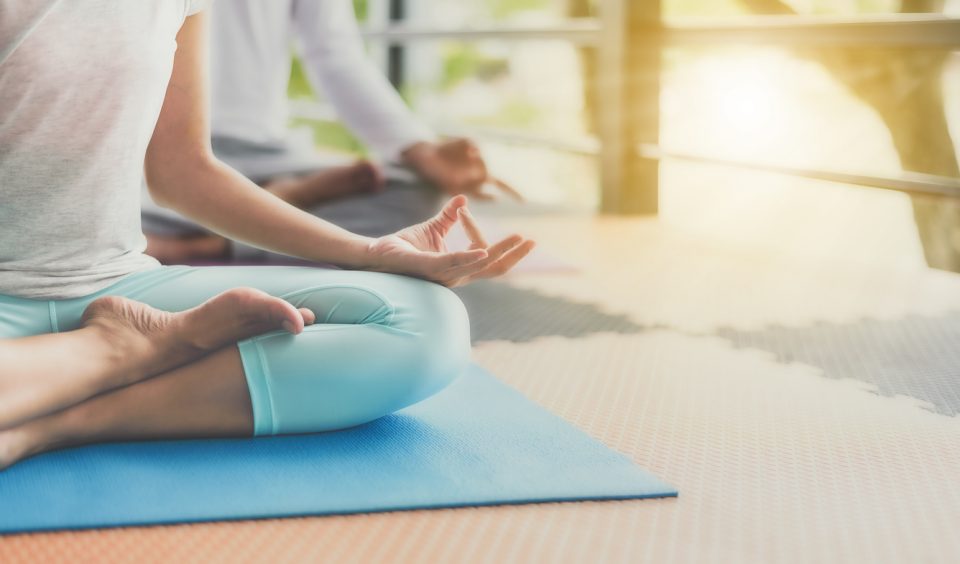 Yoga is all the rage these days, and it's started to take on a lot of different forms. You may have heard of hot yoga or even beer yoga. But have you ever tried goat yoga? It's the newest thing, and it's really fun. If you want to try it out for yourself, you should come on out to the Happy Goat Yoga for Charity Super Fundraiser. Not only will you get to do yoga and meet some cute goats, but you'll also be donating to charity in the process. You can catch goat yoga at Ironroot Republic Distilling, and it'll be on Saturday, Oct. 13 at 10 a.m. Stay at the event until noon so you can get your workout in and play with the goats.

Now, see what to expect from this event before you register and reserve your place.
The Class
The first hour of this event is a traditional yoga class – well, almost. While getting into a downward facing dog and pressing up into warrior postures, you'll have little pygmy goats running around you. Watch out – these guys are known to jump on your back and just generally get in the way. But don't worry. They are so cute that you won't even mind. You might even want to take a little break just to pet them for a bit. It's okay; nobody will blame you. At the end of the class, you will feel refreshed and like new again.
You might also like: Head Under The Sea At The Dallas Aquarium
Goat Playtime
After hanging out with these goats while you do yoga, you might want to stick around and play with them some more. Well, that's what the second hour of the event is for. First, you can get a drink. You get a free vodka cranberry sour when you stick around, so make sure you try that out. Then, go up to the goats, pet them, and get acquainted. You can stay for the whole hour while you hang out with the goats and the other people who took the class with you. You might even make some new friends.
There are exciting activities like goat yoga going on all over the Ardmore area. But it's going to be difficult to get to any of them if you don't have a reliable ride at your disposal. That's where we come in. Visit us at Toyota of Ardmore in Ardmore, Oklahoma, and we will help you get into a new ride, no matter what kind of vehicle you're looking for.