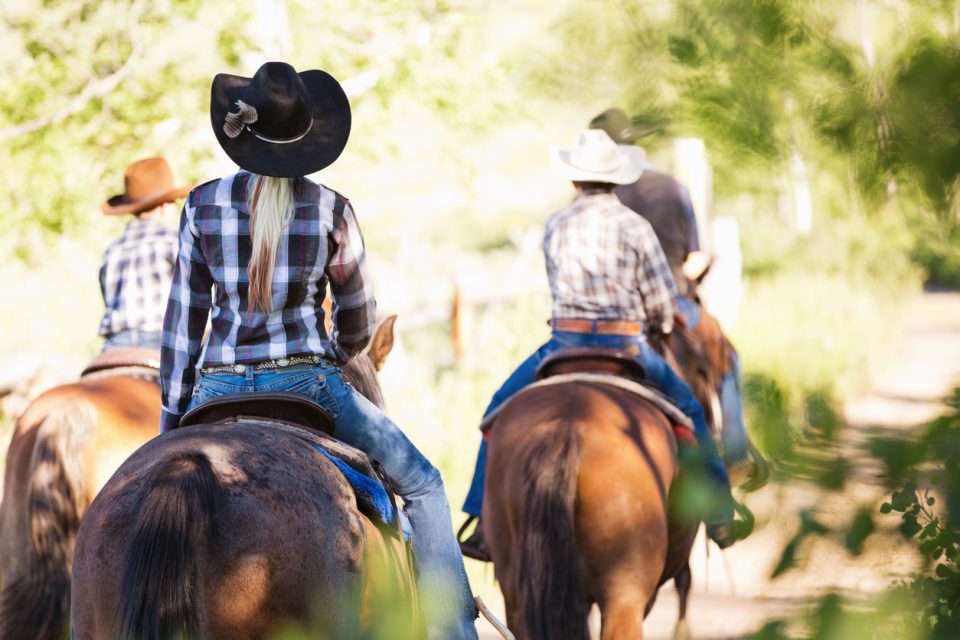 Calling all horse enthusiasts: If you love horses, you need to go to the Oklahoma Horse Fair on Feb. 9–10 at the Stephens County Fair and Expo Center in Duncan. This is the 16th-anniversary celebration, and it's going to be one for the record books. From competitions to auctions, both days will be packed with fun.

Need some reasons to go? Check these out.
The Western Trade Show
Imagine more than 60 vendors selling everything horses and riders need. You've just imaged the Western Trade Show. The show will take place both days, and it's going to be tons of fun. There will be equipment, apparel, tack and feed, and home furnishings all in this one spot, and admission is free. You better bring your big vehicle with you. You're going to take home a lot of items.
The Chisholm Trail Ranch Rodeo
Everyone loves a good rodeo, and the Chisholm Trail Ranch Rodeo knows how to deliver the fun. This will take place on Feb. 9, and you can get in for $8. That's a lot of bang for your buck when you consider 20 teams will compete in this year's rodeo. There will be ranch bronc riding, wild cow milking, and so much more. It's going to be a great time.
The Horsemanship Clinic
Do you want to learn about horsemanship from a pro? Now's your chance. You can register for the Horsemanship Clinic and learn from Russell Dilday. If that name sounds familiar, it's for a good reason. He won the title of "World's Greatest Horseman" three times. Only 10 people can attend the clinic, so hurry up.
The Oklahoma Select Horse, Pony, and Mule Sale
The fair will have the horse, pony, and mule sale on Saturday. There will be 125 animals up for auction, and they will come from the best breeders, trainers, and ranchers in the area. If you need to add a horse, pony, or mule to your farm, be sure to get it here.
Horses are great, but they don't make for reliable transportation. Sure, you can go horseback riding from time to time, but when you really need to get somewhere, you'd prefer to jump in a Toyota. Stop by Toyota of Ardmore in Ardmore, Oklahoma, and get some wheels that will take you everywhere you want to go. Reliable and fun, these cars, trucks, and SUVs are perfect for all occasions.