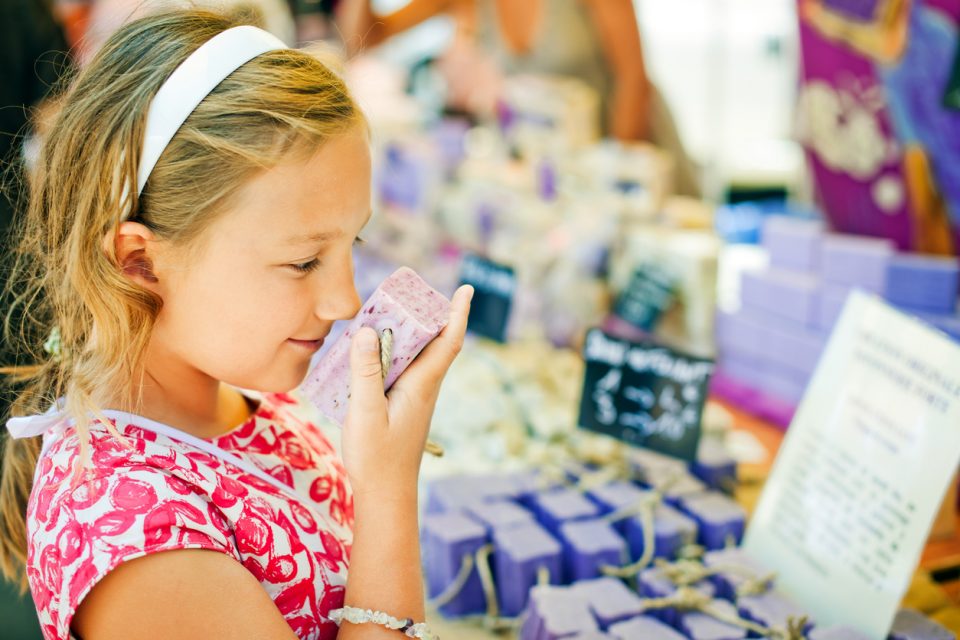 If you love to shop, you're going to have a blast at the Spring Fling Craft Fair. The second annual craft fair will be at the Ardmore Convention Center on March 22–23. It will run from 10 a.m. to 6 p.m. on both days, and admission is $2 for adults. Kids under 12 get in for free.

Lots of vendors have already claimed spots for this event, and it's shaping up to be amazing. Check out what you can expect at this popular show.
A Little Bit of Everything
You can expect to find a little bit of everything at the Spring Fling Craft Fair. There will be pre-packaged foods, clothing, specialty items, and handmade items here, so you are sure to find lots to buy.
Here's a sample of the vendors.
Someone will be there selling handmade key fobs, scrunchies, and Chapstick holders, so you can accessorize in a fun way. Another vendor will be there selling wine glasses, mugs, and dish towels. Just imagine how cute your home will look when you pick up these customized items.
What about some custom home furnishings? You will find that there as well.
Do you prefer jewelry? Vendors have already signed up to sell custom jewelry, so you can get something unique that your friends don't own.
You can also pick out a new outfit, get some nail polish strips, and so much more. The assortment of items is seriously going to be unbelievable.
You might also like: Ardmore Gyms – Find A New Workout Routine
Hungry? No Worries
You are going to do some serious shopping, and you'll need some food to fuel you. There'll be a concession stand there, so you can load up on food and drinks as you make your way through the aisles. That means there is no reason to go home early. Stay the entire time and shop until you seriously drop.
You will find all kinds of items at the Spring Fling Craft Fair, and the fun doesn't have to stop there. Keep on shopping by visiting Toyota of Ardmore in Ardmore, Oklahoma. Then, your new Toyota will be ready to take you all around Ardmore and beyond.