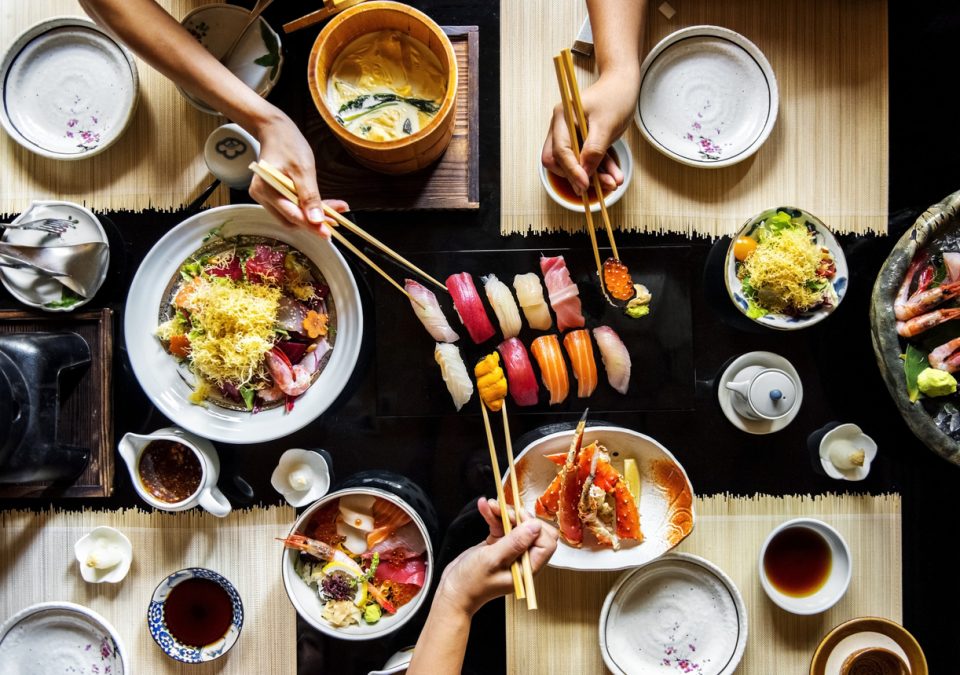 Last month, you ate a ton of rich food. It was delicious, but now, you just want something on the lighter side. But that doesn't mean you want to have to cook at home every night. If you want to get out of the house and enjoy something delicious, you should try one of the following local sushi restaurants. It's a healthy and refreshing choice for the winter, and you don't have to break your new year's resolution to enjoy it. But where should you go? These restaurants are some of the best in the area, and you're sure to have a great meal when you visit.

Edamame American Sushi Bar
It always happens: Someone in your family or group wants sushi, and it doesn't sound good to anyone else. Or maybe it's the other way around – everyone wants sushi except for one person. Well, when you go to Edamame American Sushi Bar, everyone can get what they want. First of all, this place has an amazing selection of sushi rolls. Whether you want something with just veggies or you want to try some with the freshest fish around, you'll be able to find a roll that suits your appetite just right. However, there are also other options for those who aren't as thrilled about sushi. That way, everyone leaves the restaurant happy. How could you go wrong by eating here?
You might also like: Visit The Tishomingo National Wildlife Refuge
Sakura
Sometimes, you don't want to go out to eat, but you do want to enjoy the taste of a nice sushi roll. When that's the case, you should order from Sakura. You can simply place an order and go pick it up to enjoy in the comfort of your own home. But that doesn't mean you won't want to stay and enjoy the atmosphere at some point. The people who work here are really friendly, and they will make you feel at home when you decide to dine in. Either way, the sushi is about as tasty as it gets.
When your belly is full and you are ready to shop for a new car, come to Toyota of Ardmore in Ardmore, Oklahoma. We may not be able to sell you food, but we will ensure that we deliver only the best service, so you can get into the vehicle you want and be on your way.