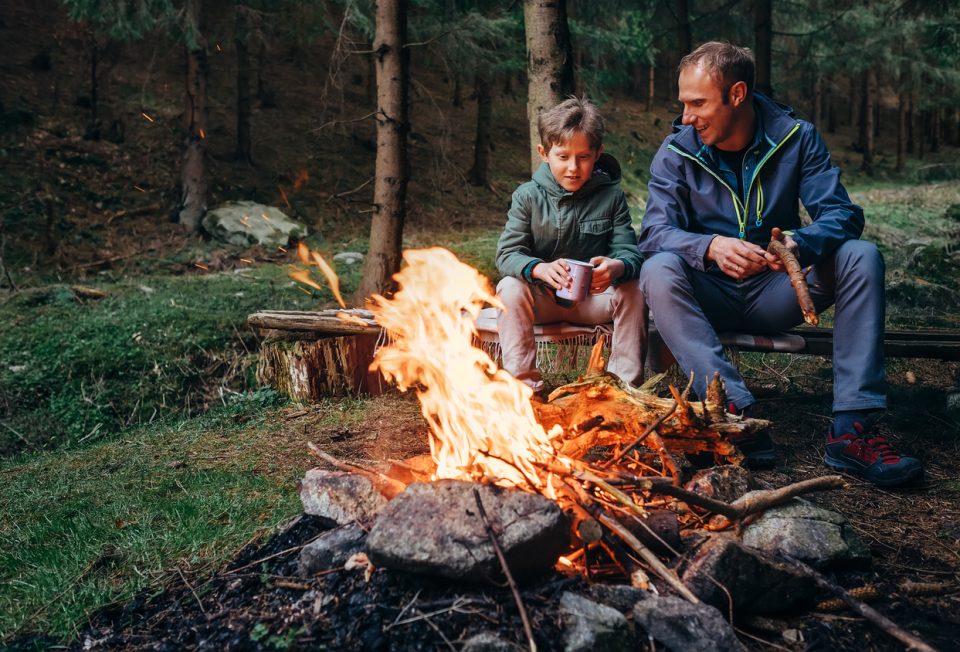 You need to get away from your house for a bit, but you don't want to take an all-out vacation. You want something affordable and simple, which means a camping trip is in order. Pick out a camping spot near Ardmore and prepare for an outdoor adventure.

Lake Murray State Park
You can't talk about camping in Oklahoma and not mention Lake Murray State Park. Tent and RV camping are available, but the cabins really stand out. They were updated a few years ago, and they have so many amenities you'll feel like you're staying in a hotel. It's worth mentioning that the air conditioning units can be a little loud in the cabins, but just bring along some earplugs and you'll sleep like a baby.
Of course, you aren't going to spend all of your time in the cabin. You will also go out and enjoy the campground. Hit the nature trails, catch some fish, and go swimming. This is an outdoor paradise.
Chickasaw National Recreation Area
Chickasaw National Recreation Area has six campgrounds. Choose from group sites, RV camping, and tent camping at this recreation area.
This recreation area is known for its mineral springs. The springs feed into creeks and are well-worth visiting. The recreation area also has hiking trails that contain lots of beautiful sights. You will also come across falls, where it's not uncommon to see people jumping off the rocks into the water. This is a great place to go if you want to unplug for a while.
Washita Hideaway RV Park
The Washita Hideaway RV Park sits on 70 acres inside of the Arbuckle Mountains. The park has RV sites, picnic tables, fire rings, and a huge open meadow for events. There is even an outdoor area for concerts. There is also a beach area by the river for campers to enjoy. You might be removed from the rest of the world when you're here, but you'll still have Wi-Fi access, so you won't have to miss logging onto Facebook or tweeting about your experience. It's the best of both worlds.
Camping is a lot of fun, but eventually, you'll have to return to the real world. When you do, how do you want that world to look? Do you want it to be the same old, same old, or do you want it to be exciting, new, and different? If you want something more out of your real world experience, visit Toyota of Ardmore in Ardmore, Oklahoma. With the help of your new Toyota, the real world will be a lot more fun.