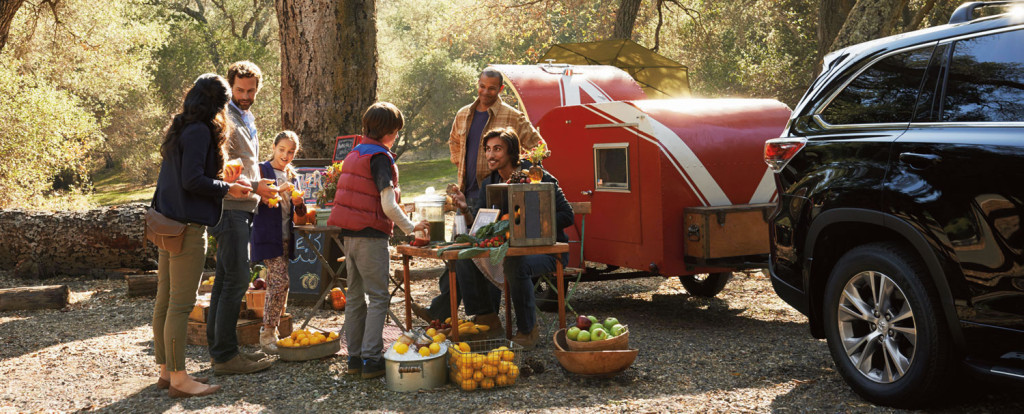 A lot of people are under the impression that four-wheel drive and all-wheel drive mean the same thing. If you are one of those people, then you should know that it is not your fault; there is a lot of bad information out there, and in fact, some will advertise that misinformation wrongly to attract customers. While there are similarities in FWD and AWD, the main difference is that an all-wheel drive vehicle does not have a two-speed transfer case, as there is in four-wheel drive vehicles. That does not mean that one is better than the other, but rather that different people will benefit from different choices.

Who Benefits from FWD?
Because of its two-speed transfer case, a FWD vehicle will do better in really bad condition, such as heavy snow or muddy roads. People who would use their vehicles on dirt roads or during colder weather would greatly benefit from having a four-wheel drive Toyota Highlander. This is the perfect choice for people that like to go off-roading, especially if you do not know if the weather could take a turn for the worse.
Who Benefits from AWD?
You would think that having a FWD would be beneficial no matter where you live just in case the conditions become bad enough, but that is not the case. AWD also allows you to handle bad conditions as long as you are not really going off-road. People in warmer climates, for example, do not have to worry much about snow, and therefore an AWD Toyota Highlander would be the best choice for them. Also consider that FWD is heavier and you would see better gas mileage with AWD.
If you are ready to look at the Toyota Highlander, then you should be scheduling a test drive. Those in the Ardmore, Oklahoma, area have the friendly professionals at Toyota of Ardmore to answer all of their questions.