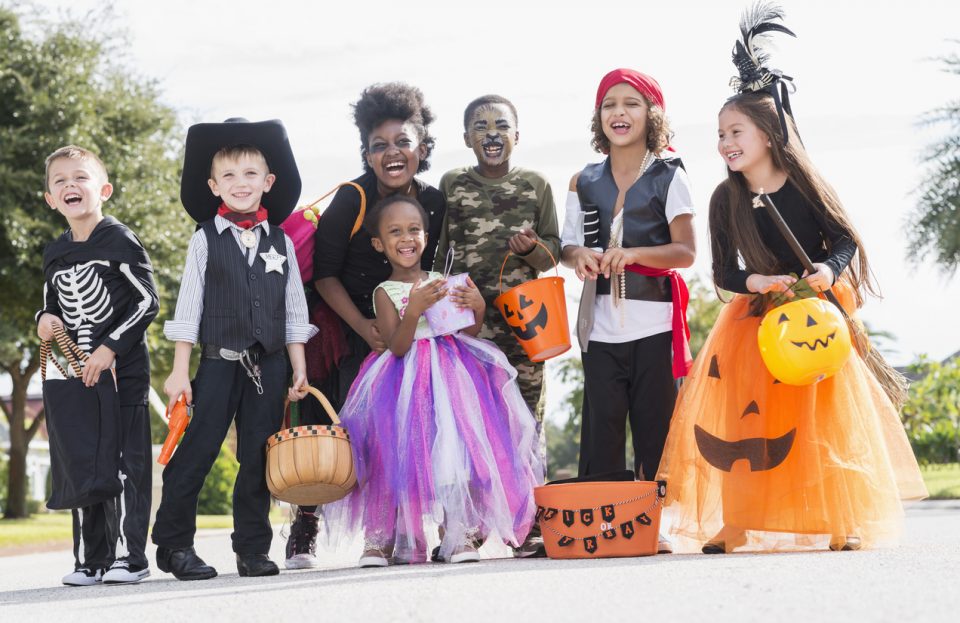 Trick-or-treating is one of the best parts about Halloween. It's the sweet reward that comes after a month full of hype, spooky decorating, and creating the perfect Halloween costume. For kids, only Christmas rivals the excitement of Halloween. Let your kids show off their hard work by taking a trip to the Shops at Ardmore for a Halloween surprise.

Halloween Night
On Halloween evening, Tuesday, Oct. 31, come to the Shops at Ardmore for trick-or-treating, a costume contest, and tons of Halloween fun. The event begins at 5 p.m., with the costume contest taking place at 6 p.m. Make sure your kids bring their biggest candy bag and their most creative outfit!
Costume Ideas
Halloween is quickly approaching, but there's still time to craft, buy, or find the perfect kids' costume. Here are some of the most popular options, along with classic choices, for this year.
Moana
For little girls, this is often a first choice. The hit Disney animated film Moana has inspired scores of kids to ditch the princess dresses in favor of leis. If you've got a boy who loves the movie, he's not out of luck either. There are several male characters in the film, and you can throw together a great boys' costume complete with tunic, shell necklace, and plastic spear.
Ghost Busters
This movie may have debuted years ago, but it still makes a comeback every Halloween season. A Ghostbusters costume is one that you can easily find online or in the costume store if it's the last minute, but feel free to be creative and experiment with your own design.
Annie
Your little girl doesn't have to be a redhead to pull off an Annie costume. Find inexpensive wigs with the signature curly red hair at local Halloween shops. Then, go shopping for Annie's signature outfit. To really complete the look, practice a few lines of "Tomorrow," and you'll be ready to take home the prize.
The Shops at Ardmore
Once your little ones are done collecting candy and showing off their best costumes, take a moment to browse some of the great stores at the Shops at Ardmore. You can find something for everyone at JC Penney. Or, if you're in the market for a new pair of kicks, stop into Famous Footwear. For a deal, TJ Maxx and Big Lots are great options. And to pick up some fall decor or get started on Christmas crafting, there's no better place than Hobby Lobby.
Toyota of Ardmore
At Toyota of Ardmore, you'll find no tricks, just treats. Stop in to see our impressive lineup of affordable, family-friendly vehicles. Whether you're looking for a truck, car, or SUV, we've got something for everyone.