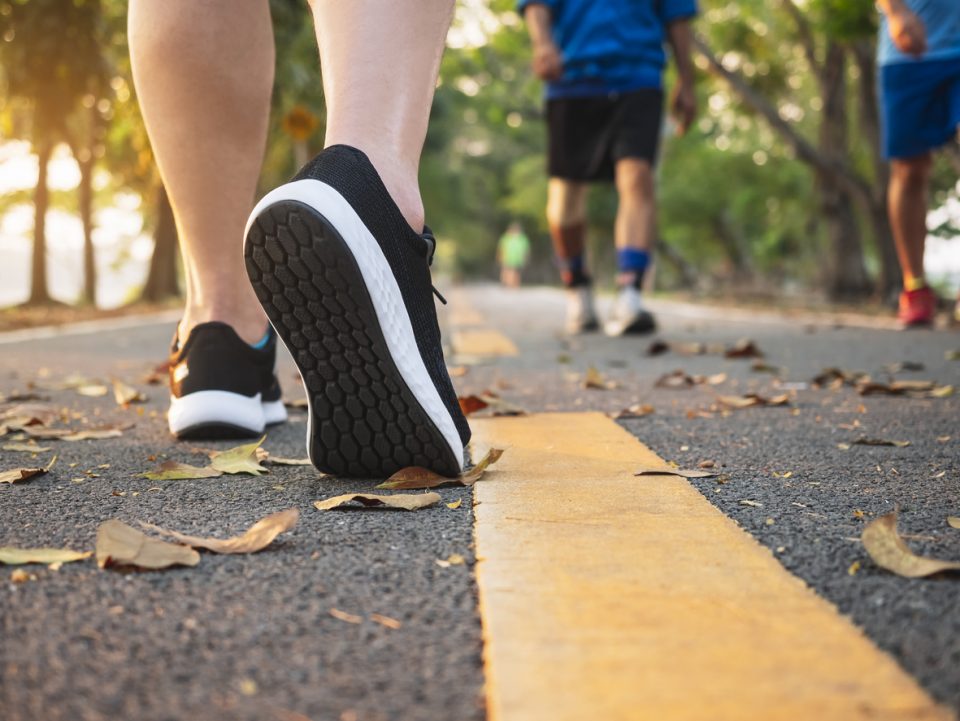 Did you know that more than 600 communities around the country host the Walk to End Alzheimer's, and that includes Ardmore? The 2019 Walk to End Alzheimer's in Ardmore, OK (Southeast OK) will be at Central Park on Nov. 2. The party begins at 8:30 a.m., and it's followed by the ceremony and walk at 10 a.m. You can register as an individual or team, and it's free to participate. However, you're encouraged to raise money when you join. The money raised will help the Alzheimer's Association find a cure.
Learn more about this walk.
The Walk
The Walk to End Alzheimer's is two miles long. You can bring your leashed pets or throw the kiddos in strollers for the walk. During the walk, you will interact with people who have been affected by Alzheimer's. Some will have the disease, while others will have family members with the disease. You don't have to be directly impacted by Alzheimer's to join the walk and support the cause.
The Promise Garden Flowers
When you get to the race, you will receive a wristband. Once your wristband is in place, you can get a flower from the Promise Garden. The flowers are blue, purple, yellow, and orange, with each color representing a specific relationship to the disease.
People with Alzheimer's disease or dementia get blue flowers. Those who have lost a loved one to Alzheimer's receive purple flowers. Yellow flowers are given to those who have loved ones suffering from the disease. Orange flowers are for those who aren't directly impacted by Alzheimer's but support the cause.
Raising Funds
Fundraising can be just as much fun as the walk. When you register, you will get a fundraising page. You get to share your personal story on the page. The site will also let you create a fundraiser on Facebook. Reach out to your family and friends to get the fundraiser ball rolling. Know that with every dollar, you bring the world a little bit closer to being free of this disease.
Do You Want to Volunteer?
You don't have to walk to do your part. You can also be a Walk Day Volunteer. As a volunteer, you will help set up on the day of the race and register participants. You can also work at a water station and cheer on walkers. This is a great way to do your part and help members of the community.
You might also like: Enjoy A Beautiful Day With The Family At Lake Murray State Park
A Cure Is Possible
Events like Walk to End Alzheimer's provide the funds necessary to find a cure for the disease. You might feel as if you can't change the world, but you can make a difference. It begins by joining the Walk to End Alzheimer's. Register today so you can be a part of the movement to find a cure.