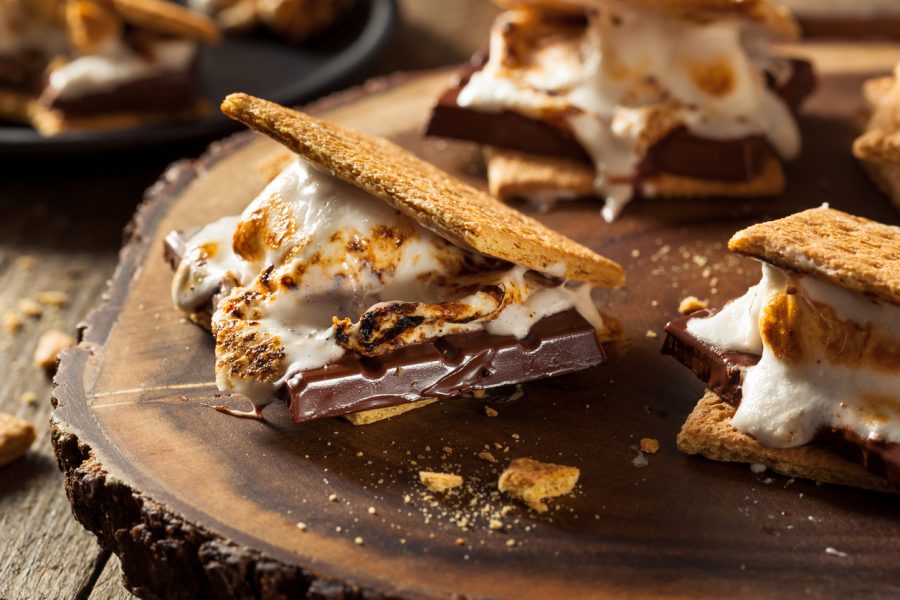 If you enjoy spending time surrounded by nature, then be sure to sign up for S'mores 'n Snores. This will be a fun night of camping and activities, perfect for the whole family. You will get to watch a movie, play games, and even enjoy breakfast in the morning.

Where and When
The upcoming S'mores 'n Snores event will take place at Ardmore Regional Park from Saturday, May 19, at 6 p.m. to Sunday, May 20, at 8 a.m. It will cost just $15 per tent, a very affordable price for an evening of fun and camping under the stars. Just head to the Playground Pavilion to join the festivities.
Activities and Food
In addition to camping, S'mores 'n Snores kicks off the city of Ardmore's "Movie in the Park" series. The evening will begin with a showing of "The Nut Job 2." You will get to play games in addition to exploring the park. In terms of food, there will be hot dogs and popcorn, along with delicious s'mores. In the morning, breakfast will be served at 7 a.m., so you can start the day with plenty of energy.
Of course, you also get the chance to go camping at Ardmore Regional Park, which is not typically a camping-friendly location. This is the perfect chance to introduce younger children to camping since you will still be close to home and surrounded by a familiar environment.
Visit the Park Another Time, As Well
Whether you plan on attending S'mores 'n Snores, you should take advantage of a beautiful day to spend some time with your family at Ardmore Regional Park. You can spend time at the Playground Pavilion or just let your kids play on the playground. Head to the horseshoe pits or bring along a fishing pole and take your little ones to the children's fishing pond. Walk along the trails, visit the skate park, or explore City Lake. If you need a break, sit at City Lake Pavilion.
There are also two softball complexes and plenty of soccer fields to enjoy. If you have a furry member of your family, bring him along and take your family to the dog park so he can make some new friends. The park also has bathrooms and electrical outlets, so you don't have to worry about anything. Just remember to bring water, sunscreen, and hats if you go during the day, especially if you don't plan on spending all your time underneath the shaded pavilions.
You might also like: Find Your Center at Peace Yoga Studio
All that is left to do is find the right car to take you and your family to S'mores 'n Snores from your Ardmore, Oklahoma, home. Visit Toyota of Ardmore to check out our selection of family-friendly vehicles.