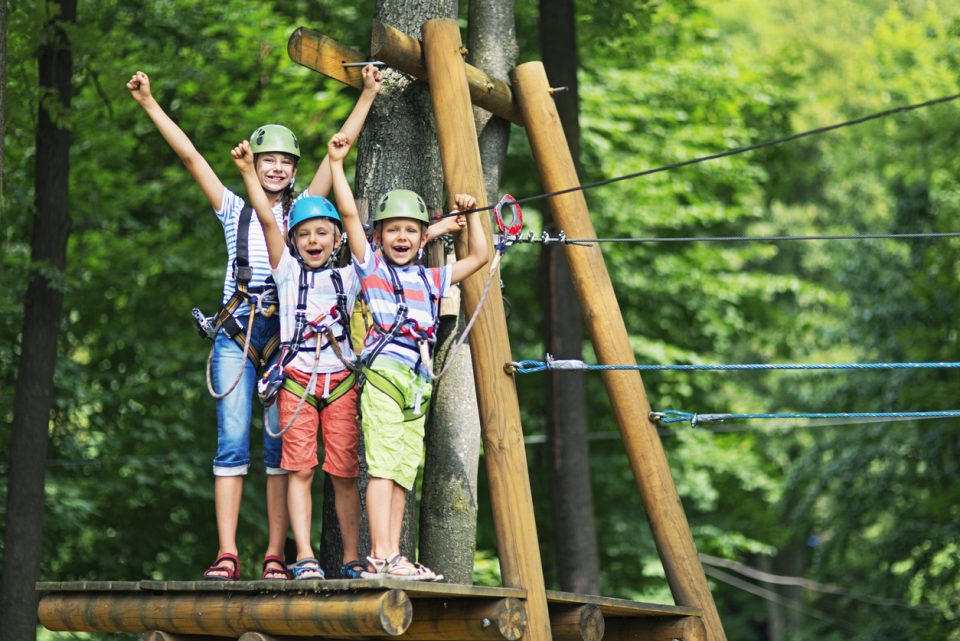 Once the weather starts to get warmer, there are more and more activities you can do outside. And since summer is the perfect time for adventure, you are probably looking for fun activities you can do with your entire family. Sound like a good time? Enjoy the adventure of the summer when you head out to Air Donkey Zip Line. This zip line will take you high over the treetops on a ride you'll never forget. Whether you love heights or you just want to get over your fear of them, there's no better way to see the area than by taking a trip on this zip line.

What to Expect
Interested in zip lining? This truly is one of the best ways to see the Oklahoma canopy. And as this is one of the prettiest areas in the state, it's probably not something you want to miss out on. When you take on this course, you will take a trip that lasts about two hours. During that time, you will enjoy six separate zip lines and one rope bridge that will show you what the world looks like from above. By the end of the course, you will have completed about a mile of territory.
Make Plans to Go
If this sounds like something you might enjoy, you'll need to make plans to go as soon as possible. The best way to do that is to make a reservation. This is the one way you can ensure that you will get the kind of experience you want. However, you really don't need to make a reservation if you don't want to. Instead, you can simply walk in and get on the zip line. The cost is $75 plus tax, so keep this in mind when you are making your plans. If you decide to go on Wednesday or Thursday, you'll only pay $65 for your ticket. Therefore, if you are free on one of these days and want to get a great deal, it's definitely the way to go.
You might also like: Cool Off With A Treat From Freddy's Frozen Custard & Steakburgers!
You Should Know…
Want to bring your kids along with you? They are sure to have a lot of fun. However, make sure any little ones you bring are at least 10 years old. Kids younger than that can't be a part of this activity. Also, you'll want to remember that it's important to be somewhat physically fit so you can climb all the stairs necessary for this experience. However, if you are relatively active on a daily or near-daily basis, you shouldn't have too much of a problem.