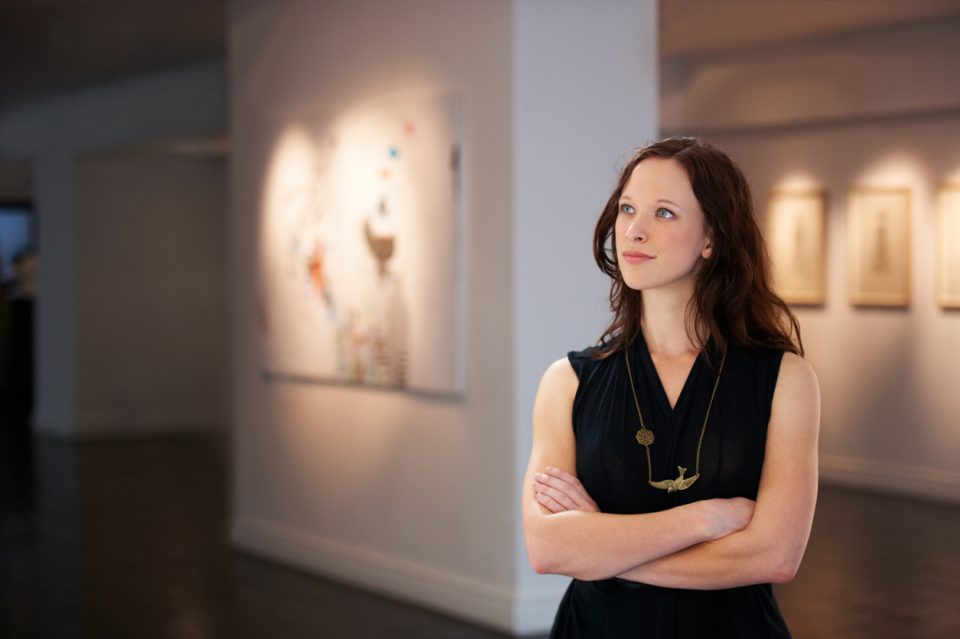 The Goddard Center will present the Calamitous Cowgirls Exhibit from Nov. 29 until Jan. 5. During this time, you will be able to see the amazing artwork of Donna Howell-Sickles. Her artwork is both traditional looking and non-conventional, which means you will have plenty to talk about for weeks after seeing it. Come see this artist's work and enjoy a cultural outing that you won't soon forget.

Maybe you're a regular museum-goer who loves looking at art. Or maybe, you're someone who can find art exhibits boring. But that's not the case at all! Read up on these tips about how to better appreciate art so you will have a great time at the exhibit. Who knows – you may even come back to see more at a different exhibit.
Notice Forms, Shapes, and Colors
It can be easy to get bogged down in what a piece of artwork means before really even getting a good look at it. Before you try to decide what's going on in the painting, take a good look at all the different forms, colors, and shapes present in the piece. This will help you get a better idea of what the artist was going for. Plus, even if you never figure out what the work is about, you'll at least be able to enjoy it for its aesthetic qualities.
Consider Symbolism
Once you've looked at all the different parts of the piece, consider symbolism. Symbolism can be used a lot of ways when it comes to visual art, so you may have to think about this one for a while. However, you shouldn't try to force symbolism; visual art expresses what words often can't express, so you have to be comfortable with any abstraction you seem to be coming up with.
Have an Open Mind
The most important part of enjoying a piece of art is simply having an open mind. Go into the experience with a sense of wonder and excitement instead of boredom or confusion. People interpret art in so many different ways, which means that anybody's take on a piece of art can be valid. Be sure to express your thoughts about the work to your friends and family. By discussing the art, you can gain a deeper understanding of it and bond with the people in your life.
If you want to see a piece of art you can take home with you, come to Toyota of Ardmore in Ardmore, Oklahoma. We have beautiful vehicles that truly are masterpieces.