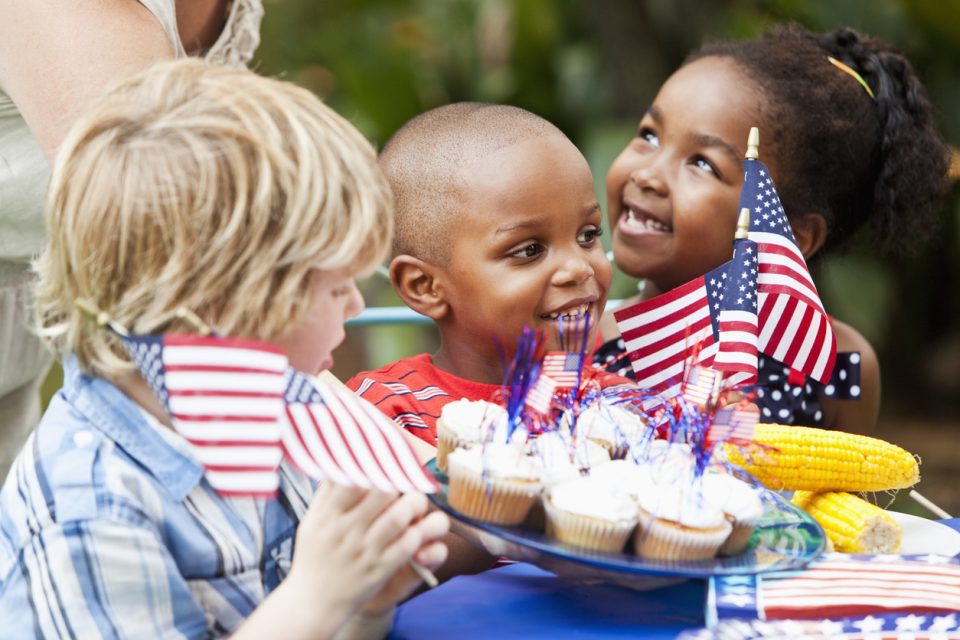 With Memorial Day coming up, you likely have plans for a get-together with family or friends. In addition to the traditional barbecue, don't forget to include a few dessert options that your guests will remember. If you're going to a gathering at someone else's house, consider bringing a memorable dessert to make the evening even better. If you're searching for inspiration, check out these delicious desserts.

Banana Split Lasagna
There are multiple great things about this banana split lasagna, including the fact that it's no bake, so you don't need to overheat your house by turning on your oven, and your ability to choose how small or large to cut the pieces. The crust is made from graham cracker crumbs, sugar, butter, and a pinch of salt that you set in the fridge. Make a cream filling with cream cheese, sugar, and whipped cream. Top this with a layer of bananas, crushed pineapple, and finely chopped strawberries. Cover it with whipped cream and walnuts, and put it in the fridge. When ready, add chocolate syrup, maraschino cherries, and sprinkles.
Freedom Bark
For a patriotic dessert on Memorial Day, consider freedom bark. Melt candies that are red, white, and blue and pour them on a baking sheet, swirling them together. Throw red, white, and blue sprinkles on top, and add in some edible stars and/or edible glitter. Freeze the bark for 20 minutes, and when you're ready, just break it into pieces to serve.
S'mores Sushi
This dessert combines the delicious flavors of s'mores with the fun and ease of eating sushi. Think of it as Rice Krispie treats infused with s'mores. Start off making your s'mores sushi by pressing a mixture of cereal, marshmallows, and melted butter into a thin layer on a baking pan. Spread some fluff on top, then cover it with graham cracker crumbs. Pour melted chocolate on the top, smoothing it off. Slice it in half along its length, and roll it up. Put the sushi in the fridge for at least an hour, then slice it and serve melted chocolate on the side.
You might also like: Find Your Center at Peace Yoga Studio
Strawberry Hand Pies
Everyone loves pie, but it can sometimes be hard to eat, especially if you want to walk around and socialize. This recipe for strawberry hand pies solves the problem with single-serving pies you can hold in your hand. Start by making the dough for your crust with flour, baking powder, salt, butter, chilled water, an egg yolk, and vanilla. Knead the dough and chill it for 15 minutes. While it chills, combine strawberries, jam, confectioners' sugar, salt, vanilla, and flour for the filling. Beat some water and an egg yolk to make an egg wash. Roll your dough out so it's a half-inch thick, and then cut out six rounds of 3 inches each. Roll the rounds out, add filling, brush the edges using your egg wash, and fold over the dough. Crimp the edges, and then bake the pies.
When you settle on a recipe, just hop in your auto from Toyota of Ardmore and head to your local supermarket in Ardmore, Oklahoma, to get the ingredients you need.